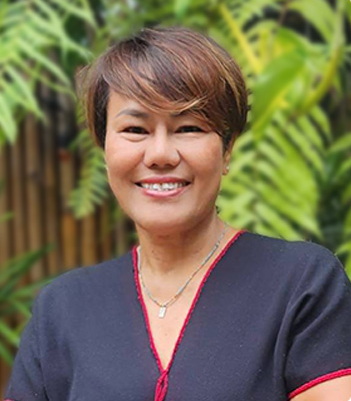 WELCOME TO CHIANG MAI
Meet Na, the heart and soul behind Satihoga – where "Satihoga" embodies her core values: satisfaction, home, and guarantee.
Na offers a unique blend of personalized service and in-depth local knowledge from 20 years in the local real estate market.
With a profound commitment to delivering client satisfaction, Na understands what's truly important to expats like you – finding not just a house, but a home.
Na is more than a real estate agent; she's your partner in your Chiang Mai property journey.
Experience the best communities, local deals, and the confidence that comes with a well-informed decision.
Let Na and Satihoga-Tropical Homes make your property dreams a reality.
Latest Chiang Mai Real Estate Listings
Houses for sale in Chiang Mai
The Chiang Mai Real Estate market offers a broad selection of properties for sale ranging from affordable houses in secure residential developments to true luxury homes on large landscaped grounds. Find your dream home >> Chiang Mai Houses for sale
Condos and Apartments for sale in Chiang Mai
Condos and apartments in Chiang Mai are available in many buildings and locations in the city. Depending on your requirements and budget you can choose from a wide range of properties starting with small studios up to exclusive 3 bedroom penthouses >> Chiang Mai Condos for sale
Condos and Apartments for rent in Chiang Mai
Our Chiang Mai Real Estate portfolio includes many price levels from basic budget-priced studios to high end units in exclusive buildings. Browse our listings and arrange for a viewing of suitable properties  >> Chiang Mai Condos for rent
Houses for rent in Chiang Mai
Renting a house in Chiang Mai is affordable and represents good value for money. Most properties are fully furnished and ready to move in. Just bring your suitcase and start living  >> Chiang Mai Houses for rent
Land for sale in Chiang Mai
The Chiang Mai Property market provides smaller parcels to build your own dream house or mid-sized grounds for a more substantial property as well as larger land plots to develop a business >> Chiang Mai Land for sale
Commercial Property for sale in Chiang Mai
Commercial Real Estate in Chiang Mai includes different types of property such as resorts, apartment blocks, office space, factories & warehouses and other businesses >> Chiang Mai Comercial Property for sale
Chiang Mai Real Estate Testimonials
Here is what some of our valued clients say about Satihoga's service during their experience buying & selling Chiang Mai property >> Read what other people say about us
Tell us about your Chiang Mai Property for sale or rent 
Satihoga Real Estate Agent Chiang Mai offers owners the ability to market their Chiang Mai Real Estate affordably and effectively. If you already own a property in Chiang Mai, Thailand and are looking to sell or rent it we can help you >> List your property with Satihoga
How can I own the property I want to buy in Chiang Mai
Condos in Thailand can be bought and owned 100% outright by foreigners. However Thai law currently prohibits foreigners from owning land in Thailand. Here you can find information on how you can own the property you want to buy in Chiang Mai >> Thai Real Estate Ownership